Take a Seat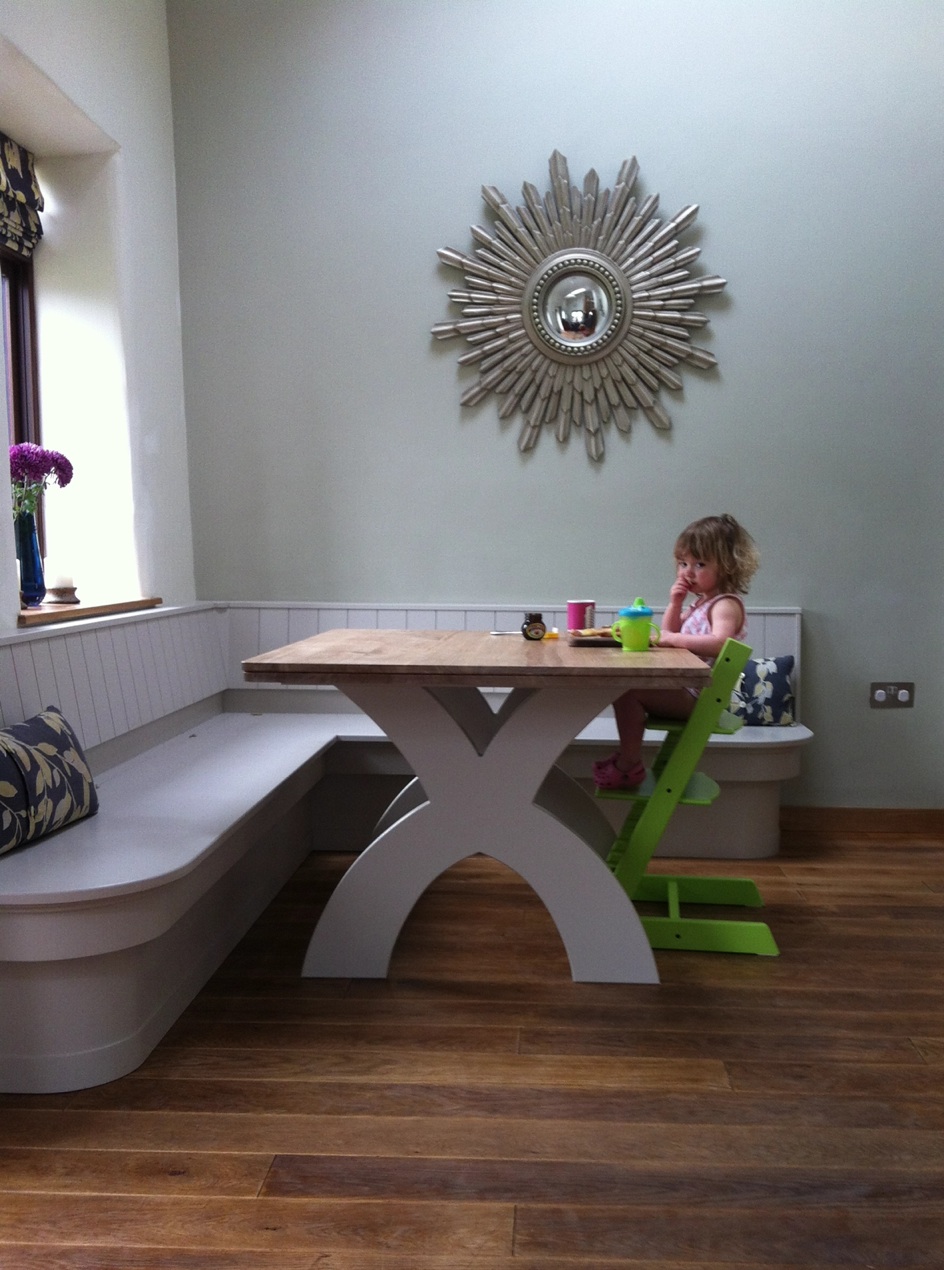 Like many Devon homes, ours is "blessed" with wonky walls, unusual alcoves and sloping window cills. Our dining area is particularly blighted, to the point where the walls pitch out so far that the dining furniture we brought from our old house was blocking the traffic flow to the living room beyond.
The solution of course is a bespoke banquette, which is scribed flush to the wall for a snug fit. They are very trendy right now, and we've made several for our customers recently. Now, just seven years after we moved in, Nick has finally found time to make one for us. We've painted it in Farrow & Ball's lovely Elephant's Breath, and installed lift-up seats with oodles of storage below (taking care to include soft close hinges and lots of hidden air holes should the children decide it's ideal for future games of hide and seek!).
The table folds out (doubling in size) to easily accommodate 10 or more for Sunday roast. Now we're just waiting for the squishy soft feather and foam cushion pads, currently being sewn by the lovely people at Perry Down (perrydown.co.uk) but already it's made a massive difference to the sense of space in our dining area and is proving the perfect place to stash baby clothes, extra glassware, wine, the 'good intentions' breadmaker we rarely use...the list is endless.
Published by Linda Clayton
March 28, 2017